About Mass Effect 3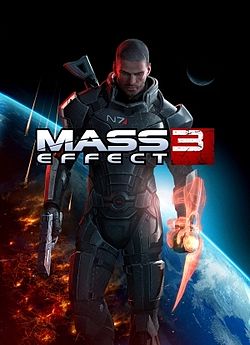 Mass Effect 3 is a 2012 science fiction action role-playing third person shooter video game developed by BioWare and published by Electronic Arts for Microsoft Windows, Xbox 360, PlayStation 3, and Wii U. Officially announced on December 11, 2010, the game was released March 6, 2012 and marks the final chapter in the original Mass Effect trilogy of video games, completing the story of Commander Shepard.
The combat system in Mass Effect 3 was changed and refined from previous titles. A four player multiplayer co-op mode is also available. Gameplay in Mass Effect 3 is influenced by decisions made in Mass Effect and Mass Effect 2, for players who have completed those games.
Mass Effect 3 was nominated for five awards at the 2012 Spike Video Game Awards and it won Best RPG of 2012.